---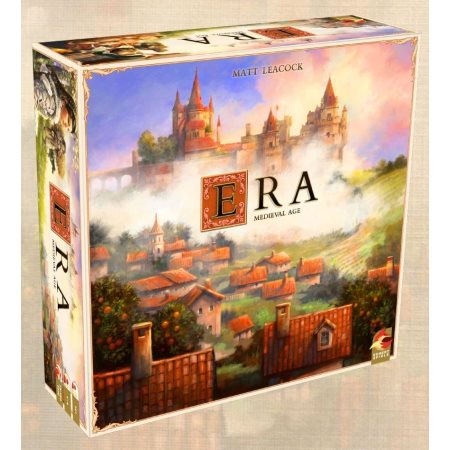 PREORDER: Era
---
MSRP $
69.99

 M:BG Preorder $59.99

Era is a dice game by Matt Leacock. For 1-4 players, ages 14 and up. 75-120 minutes. Construct the most prosperous medieval city by constructing buildings, accumulating culture and avoiding disasters.

Features 
• The first 'ROLL and BUILD' game. 
• Based on the original and very successful game ROLL THROUGH THE AGES by Matt Leacock (designer of Pandemic). 
• Over 100 Fabulous 3D building mininatures.
"Era: Medieval Age serves as the spiritual successor to Roll Through The Ages. While Roll Through The Ages was a pioneer for roll-and-write-style games, Era is a pioneer for roll-and-build!"
Releasing September 2019!